Cancellation Notice
Our 2020 Summer Music Camp has been cancelled due to an overwhelming caution surrounding COVID-19. Our plan is to reschedule when it is safe to do so. Please check back here for more updates.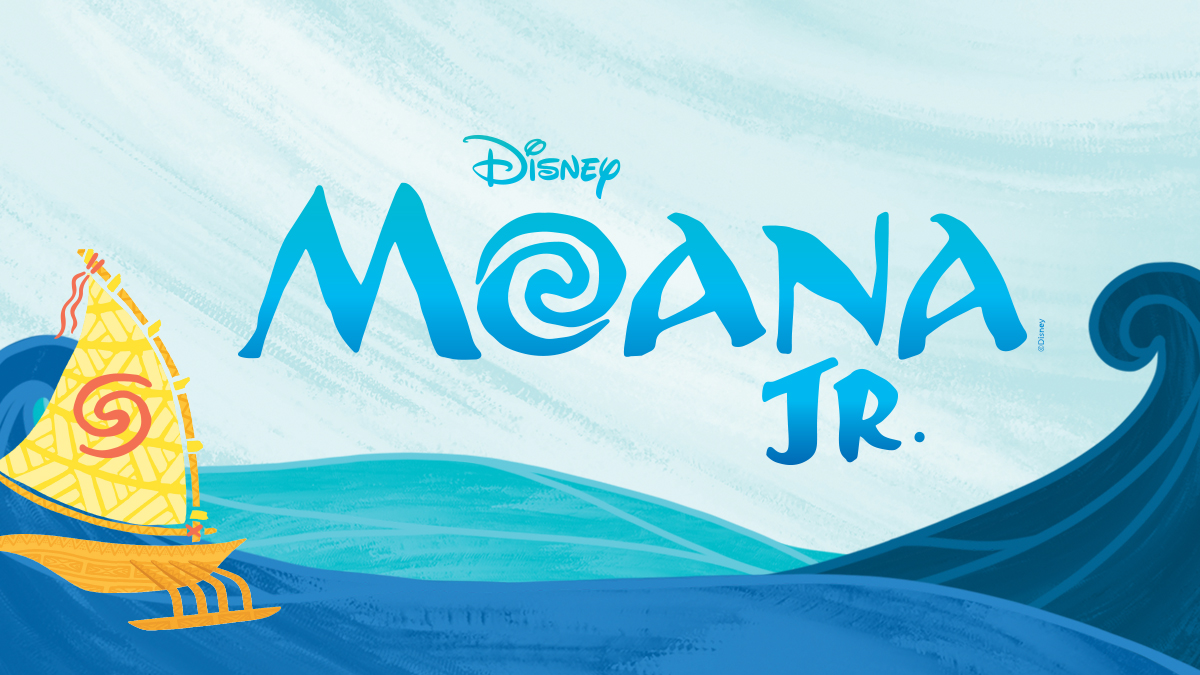 What does a typical camp day look like?
Our attendees will be split into 3 separate groups to journey through learning during the day. Each day will include group activities for all ages, classes in acting, singing, dancing, as well as a lunch and time for games in the middle of each day. Attendees will learn skills in auditioning, and music skills individualized to their age group. Our camp will be taught by area music teachers, UNI students, and theatre enthusiasts! Your child is certain to enjoy their time at the Promise Academy's summer music camp!
A note about casting...
We value all people & young performers and will cast actors whose strengths will allow them to excel at the role they are assigned, despite their physical appearance or likeness to a preconceived notion of the character. This production will cast a variety of races, genders, abilities, body types, and sizes across all the roles in the production. Moana JR. has 4 Primary Storytelling Roles and 9 Featured Roles in addition to its ensemble-heavy casting. If your child auditions for an acting role, they will be responsible for memorizing their part by Thursday of camp week in preparation for Friday's performance. Depending on the role, the intensity of this memorization may vary: Primary roles will have many scenes to memorize or solos to sing while featured roles may have 1 or 2 scenes, and not all supporting roles sing. (Please note that Moana JR. is a one-act production)
Tickets for the Performance
Our performance on Friday, July 31 at 7pm will be a $3/ticket general admission performance. Make sure to reserve your tickets early to ensure you have a spot saved for you and your family! Tickets will be available on July 6th at 8am on our Promise Academy Home Page for our July 31 performance.
Disney's Moana JR. is presented through special arrangement with and all authorized materials are supplied by Music Theatre International, New York, NY mtishows.com
Registration Information: Registration ends July 6 at 8am.
Please register on the bottom of the page. Your registration is not complete until your payment has been received (either online, or through cash/check/card at the church office)
Registration is limited to the first 100 paid/scholarship approved registrants.
Registration ends July 6 at 8am OR when all registrations spots have been filled & paid for.
Westminster Presbyterian Church's Promise Academy of Music is excited to announce our 2020 Summer Music Camp!
Join us July 27-31, 2020 as we journey together in a week long, full-day music camp for ages 8-18 culminating in a production of Disney's Moana JR. Let your child be a star in of one of the country's favorite musicals! Just released for JR. productions, we are so excited to bring Disney's Moana JR. to the Cedar Valley!
Who? Everyone ages 8-18 who loves to act, sing, dance or have fun is invited to join us! No prior knowledge or training is needed- There's a part for everyone!
What? A Summer Music Camp filled with music, games, crafts, and a lot of fun. This year's camp will end with a performance of Disney's Moana JR.
Where? Westminster Presbyterian Church 1301 Kimball Ave. Waterloo, IA 50702
When? July 27-31, 2020 from 9am-5pm daily with our culminating performance on Friday, July 31 at 7pm.
Auditions for Primary & Supporting roles will be on Sunday, July 26 from 2-7pm please register for a time here: Audition Reservations
Cost? The 2020 music camp fee is $50/attendee and includes all the materials your child will need, lunch and snacks each day, a camp t-shirt, and a Moana JR. script to keep at the end of the week. Some basic costuming elements may be requested of lead and supporting actors such as white t-shirts or black pants.
Scholarships are available. Please fill out a scholarship form here: Summer Camp Scholarship Form
Auditions for Primary & Supporting Roles
Everyone who participates in the music camp will join the musical as part of the ensemble, no prior music knowledge or training is necessary! For those who would like to audition for Primary Storytelling & Supporting Roles, auditions will be held on Sunday, July 26 from 2-7pm. The cast list will be announced Monday morning at camp.  If you are unable to make an audition time please contact Patrick Marchant to set up a separate time.
Please register for an audition slot here: Audition Registration
If your child would like audition materials or any audition help please contact Patrick Marchant before the week of camp. Performers interested in the following roles should prepare these works:  Moana: How Far I'll Go; Maui: You're Welcome;  Tamatoa: Shiny. Those interested in other singing roles should be prepared to sing 30 seconds of their favorite Moana song.
Primary Story Telling Roles:
Moana- a strong, confident young woman and the future Chief of Motunui who is deeply connected to her island as well as the ocean and is curious about what lies beyond the reef; empowered and drive, Moana will stop at nothing to save her people.
Pua- one of Moana's best friends, who is sweet and unconditionally loyal, even if easily scared
Hei Hei- Moana's other best friend, who is well-meaning but not so bright
Maui- the comedic, selfish, and sarcastic demigod of the wind and sea, who actually has a heart of gold
Supporting Roles: 
3 Chief Ancestors- 3 ancient chiefs of Moana's family line who share the tale of their past with their people
Chief Tui- Moana's father and leader of Motunui who is protective of his daughter and his people, always wanting to keep them safe
Sina- Moana's kind and loving mother who takes great pride in her daughter
Gramma Tala- the wise and eccentric grandmother of Moana and mother of Chief Tui; she holds her role as Motunui's storyteller with pride, passing the stories of the island's past
Tamatoa- a gigantic crab and collector of all things "shiny," who is dangerously egotistical and dramatic
Left Claw & Right Claw- Tamatoa's crony-like claws who act as extensions of the crab's self-centered and ostentatious nature
Te Fiti- the regal and benevolent mother island, creator of all life; without her heart she appears as Te Ka, a demon of earth and fire
Ensembles:
Ancestor Ensemble, Ocean Ensemble, Villagers Ensemble, Monsters Ensemble
Camp Fee
To pay online purchase one $50 Camp Fee per attendee on your registration here: Summer Camp Registration Fee
Scholarship Information
Scholarships are available. Please fill out a scholarship form here: Summer Camp Scholarship Form