Stewardship 2021- How Do We Respond?
The year 2020 has left most us wishing we could see the end of it as soon as possible.  It has forced many of us to frequently ask ourselves some very difficult questions. How we are going to make it? Or, what are we going to do if/when…?  Yet, facing trials and difficulties of all kinds is nothing new for the people of God.  And when those moments come, it's never really the tragedy that defines them, but how they respond...
When you support Westminster you support these six key areas of Ministry:
Worship, Mission, Education, Care, Fellowship, and Outreach
Worship – 25% or $190,884
When we stopped worship in March, we thought it might be for a couple weeks.  Instead, it took 6 months before we entered the Sanctuary again together.  In reality though, worship never really stopped.  We began recording services.  We moved on-line.  Then we moved outside. Along the way we incorporated special videos and performances.  Then, finally when we moved back inside, we were fully equipped to broadcast our services live for anyone to watch, including those who may find themselves unable to come or find it unsafe to venture out.
No doubt the adaptation made in response to the suffering endured this year will bring new life to our worship.  Come what may, we look forward to another year of gathering in the presence of God through liturgy, prayer, music and the Word proclaimed and heard.
Mission – 19% or $151,115
Westminster is one of those extraordinary congregations that puts an incredible amount of its resources into mission.  Together we support a variety of ministries all over our community (House of Hope, Food Bank, Habitat, Love Inc., NAMI ) in the region (Lakeshore Camp, Dubuque Seminary), nationally through our membership dues to the PSUSA, and all over the world (Self-help Intl., Protestant University of the Congo, Reach Out orphanage in Honduras, and Mission Co workers).
But there's more.  We also engage by helping to provide free weekly Sunday suppers at First Presbyterian Waterloo, offering monthly community breakfasts, serving a Christmas Day meal to nearly 600, packing food for Feed My Starving Children, sending our youth on an annual mission trip, and collection drives for the local food bank, schools, mental health center, and new single mothers.
When 2020, put some of our activities on hold we started the Presbyterian Food Pantry in our building, which is now open twice a month, serving over 250 people, and growing at each opening.
I don't know how that felt reading it,but I'm out of breath just writing it. This is the work of God.  Thanks be to God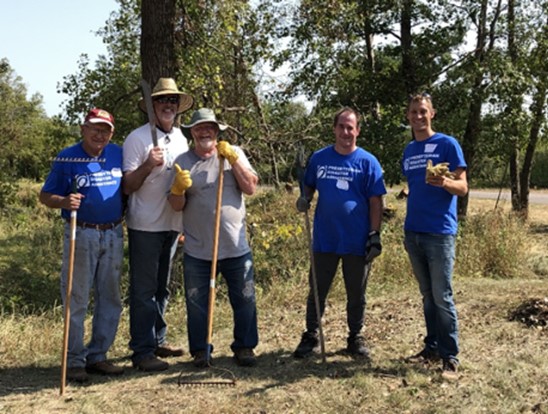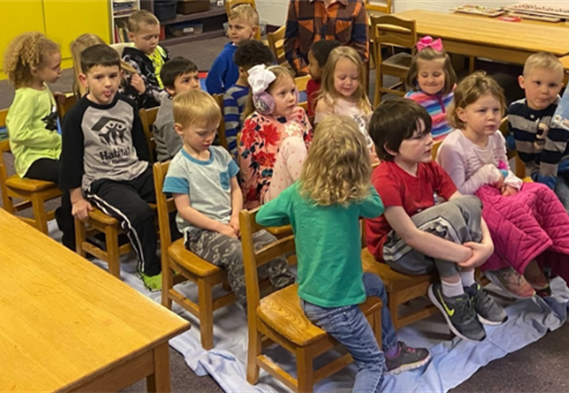 Christian Education – 19% or $148,232
From birth through adulthood, our nursery workers, volunteer teachers, youth director and pastors provide opportunities for all of our ages to be nurtured, taught, and grow into a mature faith.  Bible studies, classes, confirmation, VBS, summer camps and events are all apart of the year in the life of Westminster.
In 2020, when the pandemic forced us inside and normal socialization, our youth director wisely saw how much damage this was doing to the mental health of our youth.  Each week she crafted online events so the youth could learn together but probably just as important, to have some much needed fun.
And when our community know VBS was forced to be cancelled, we brought in many of you to create videos of bible stories, songs, science experiences, crafts, and skits.  As our theme verse stated this year, it was simply "far beyond all that we could ask or image by God's power at work within us" (Eph. 3.20).
Congregational Care 12% or $96,157
During this year's pandemic, when we were separated from each other, often when we needed support the most, we didn't let the distance keep us apart.  The Pastors were glued to the phones, and our deacons along with all of you began to write cards or make calls as we continued to reach out, check in on and encourage each other.  And let's not forget those lines of cars we formed to mourn with those who lost or celebrate an important milestone.
In this turbulent year we certainly ramped up our care, but this is really part of the work the church does every day of every year.  Celebrating births and birthdays, rejoicing over each others successes, and also holding each other through the worst life can bring: job loss, divorce, depression, health concern, and the worst enemy of all, death.  Thank God we have each other.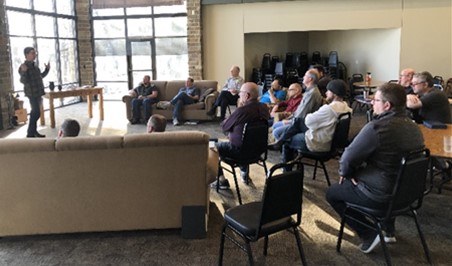 Membership & Fellowship 11% or $82,007
From the very beginning this area of ministry has defined the church.  In Greek they called it koinonia.  Holy fellowship of Christians sharing their lives together.  At Christmas time and Easter, through the spring celebrations of confirmation and graduation, and from the summer time events and back to starting a new year of programing in the fall, our time together is marked by meals, laughter, gatherings and even games.  It may look small on the budget sheet but these are the moments where those relationships we form deepen.
Community Outreach 14% or $109,963
This category could almost be lumped into Mission, yet deserves it's own line.  Our local outreach includes supporting a local Elementary school through birthday bags, pen pals, and holiday meals for their staff, and this year making masks, as well as participating in the local neighborhood night out, providing a live nativity before our Cantata, offering affordable music lessons through our Promise Academy, a summer music camp, and even a full theater production.
But the unsung hero of this category is our building and how it is being used.  Here at 1301 Kimball we host a Congolese congregation, homeschool classes, neighborhood association, 3 scout troops, alcoholics anonymous, music recitals, and various other clubs and groups wanting to hold special events.  Looking ahead to 2021 we are excited to welcome in an AARP tax group providing returns for senior citizens.
2021 Proposed Budget
All of these ministries don't just happen.  They happen because you all help make Westminster what it is by sharing your gifts, energy, insight, passion and money.  Together we create this pool of resources that we use to share in the work of God in our lives year after year.
We hope that you continue to find the work we do together meaningful and important.  If so, let us know you plan to keep supporting our work by filling out the pledge card in this packet or go to wpcw.org/stewardship and do it there.